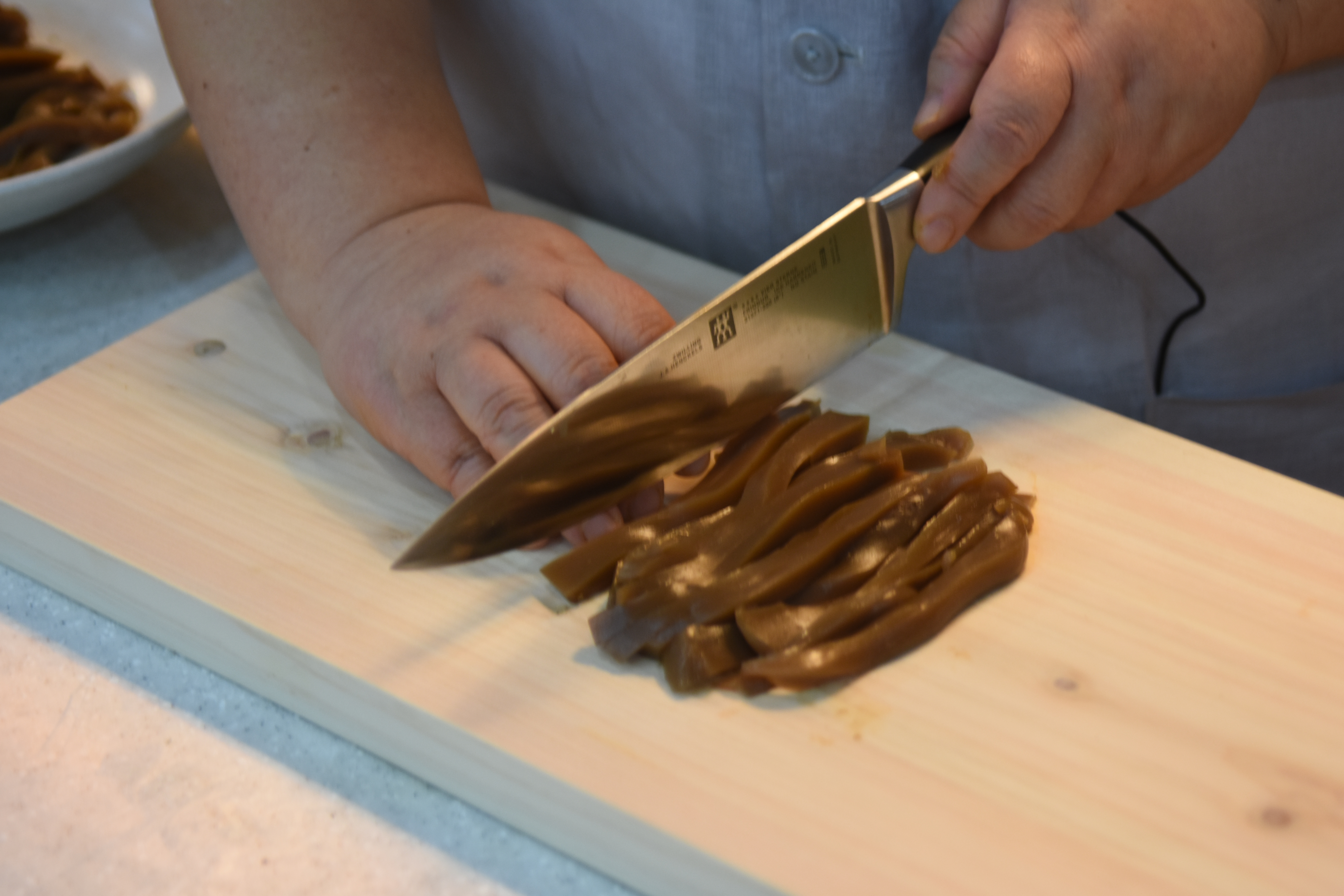 1. Cut acorn jelly into thin julienne(1cmx1cmx10cm) and put in a bowl.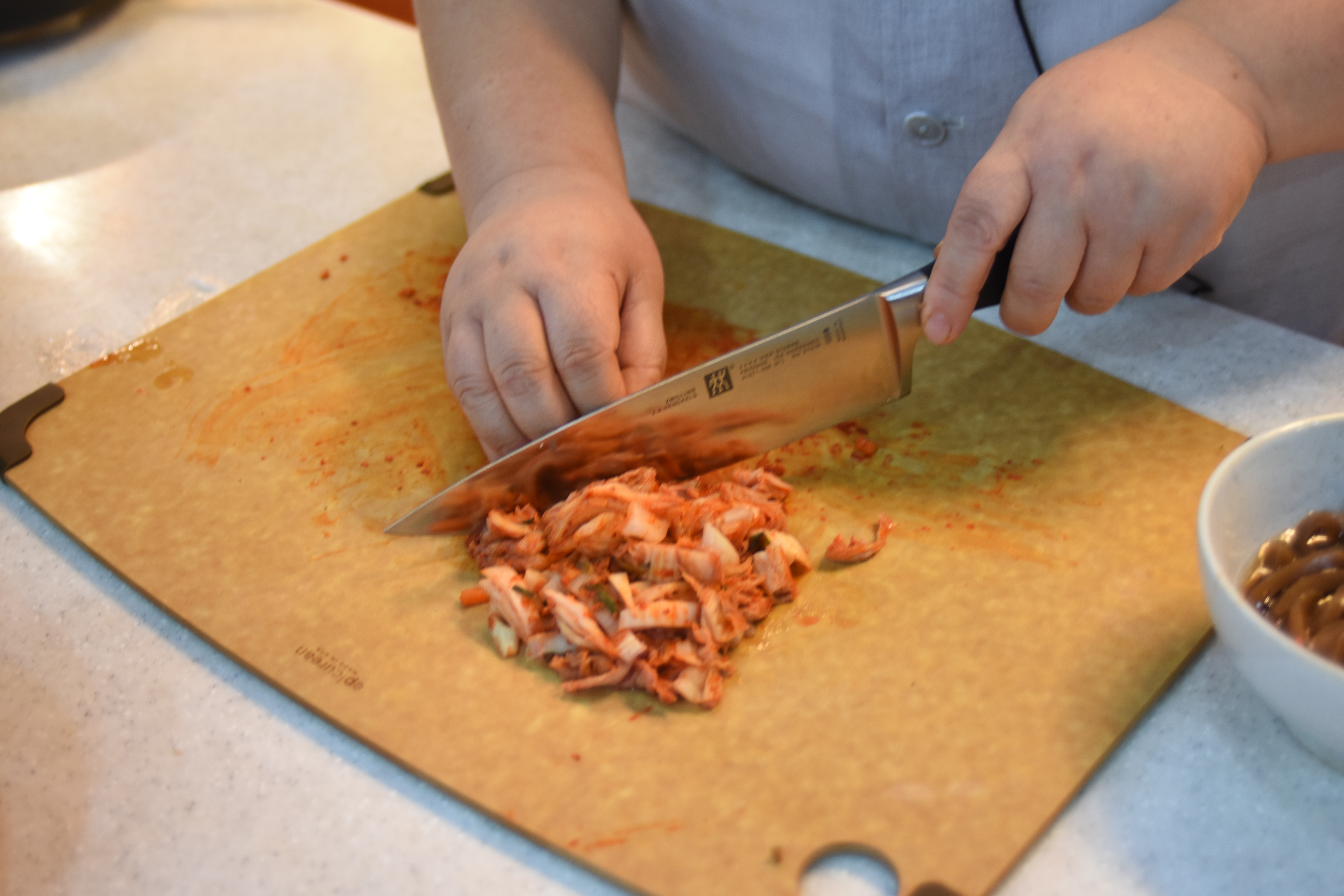 2. Cut kimchi into thin julienne.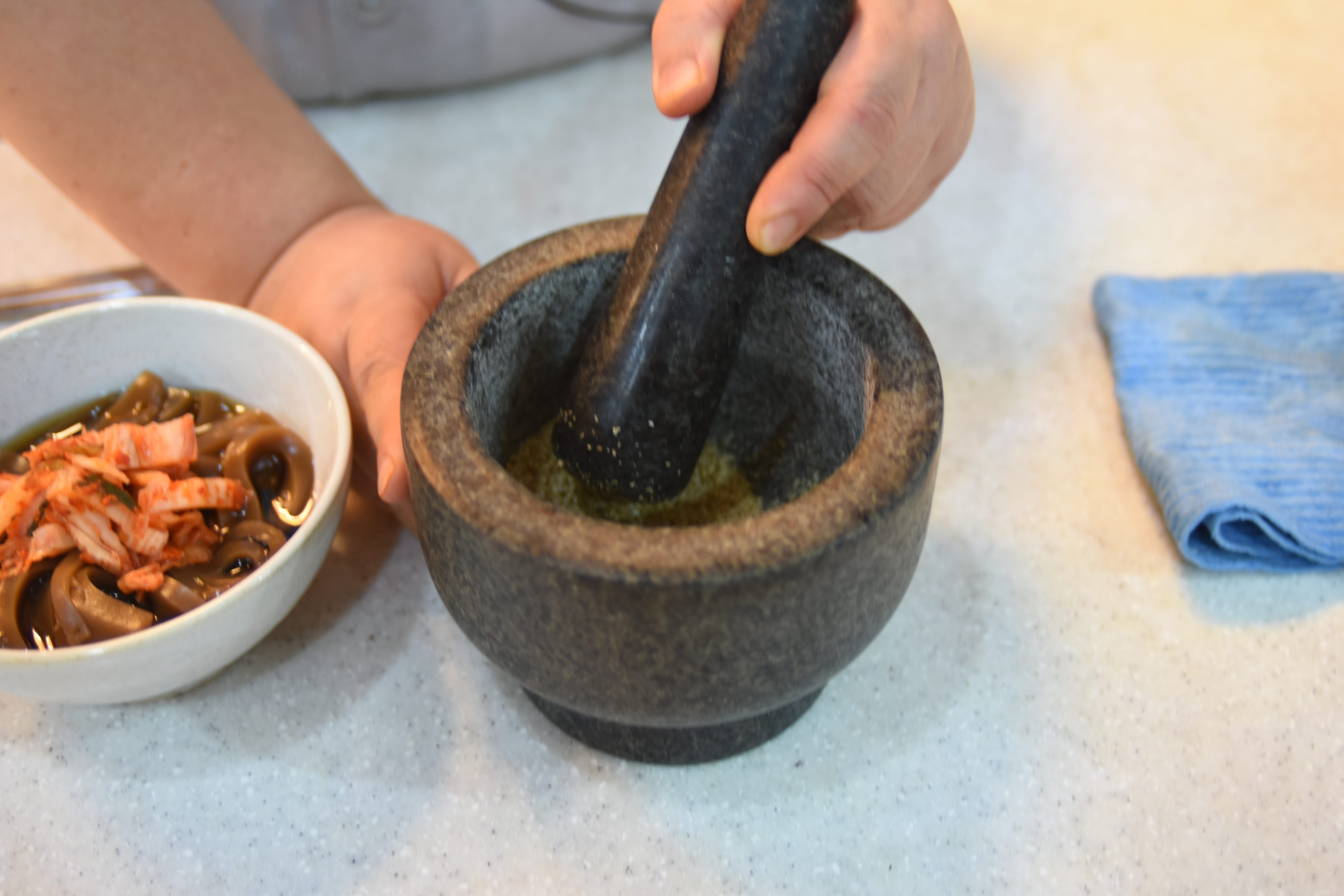 3. Grind sesame seeds in a mortar.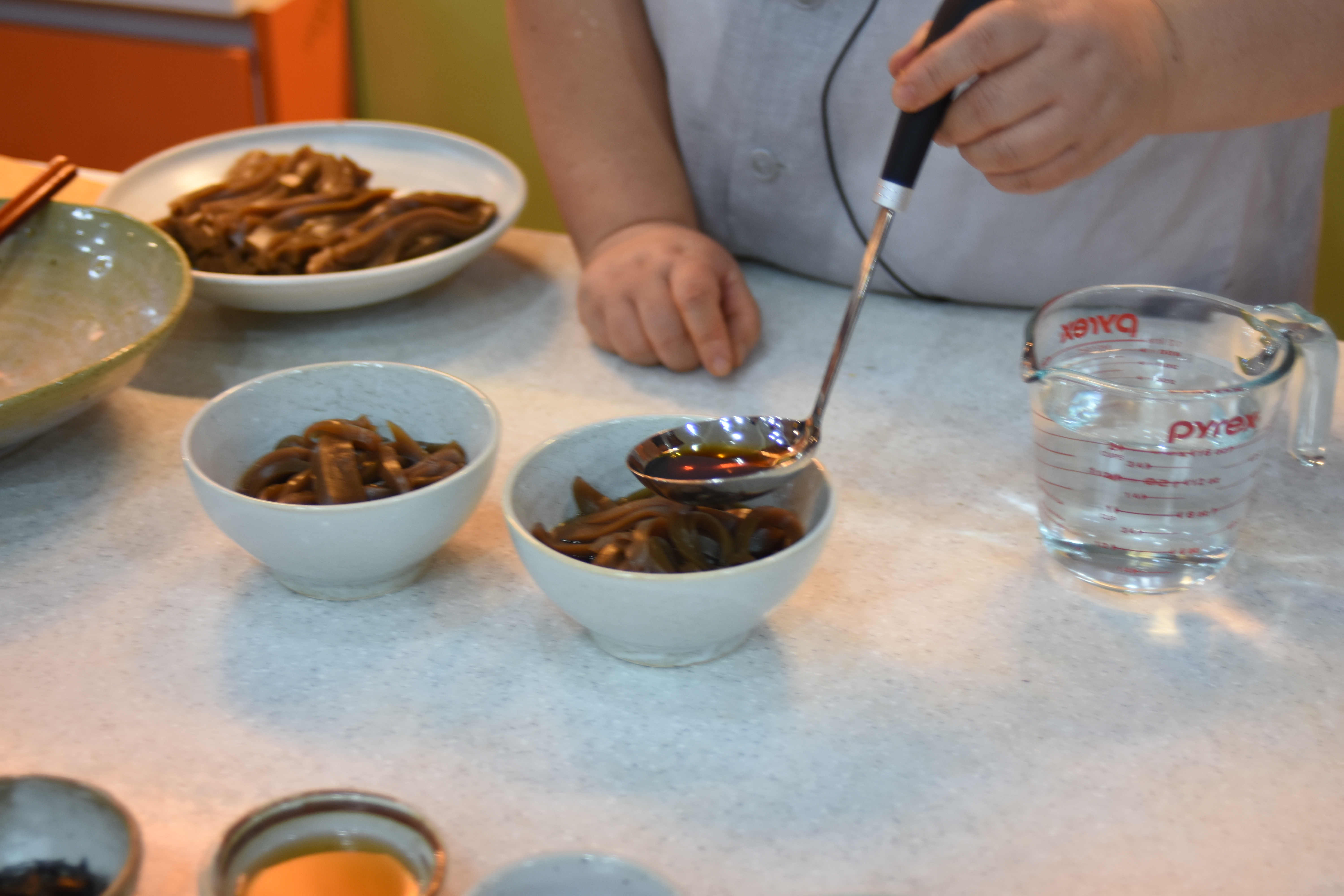 4. Slice kimchi and laver and pour veggi broth.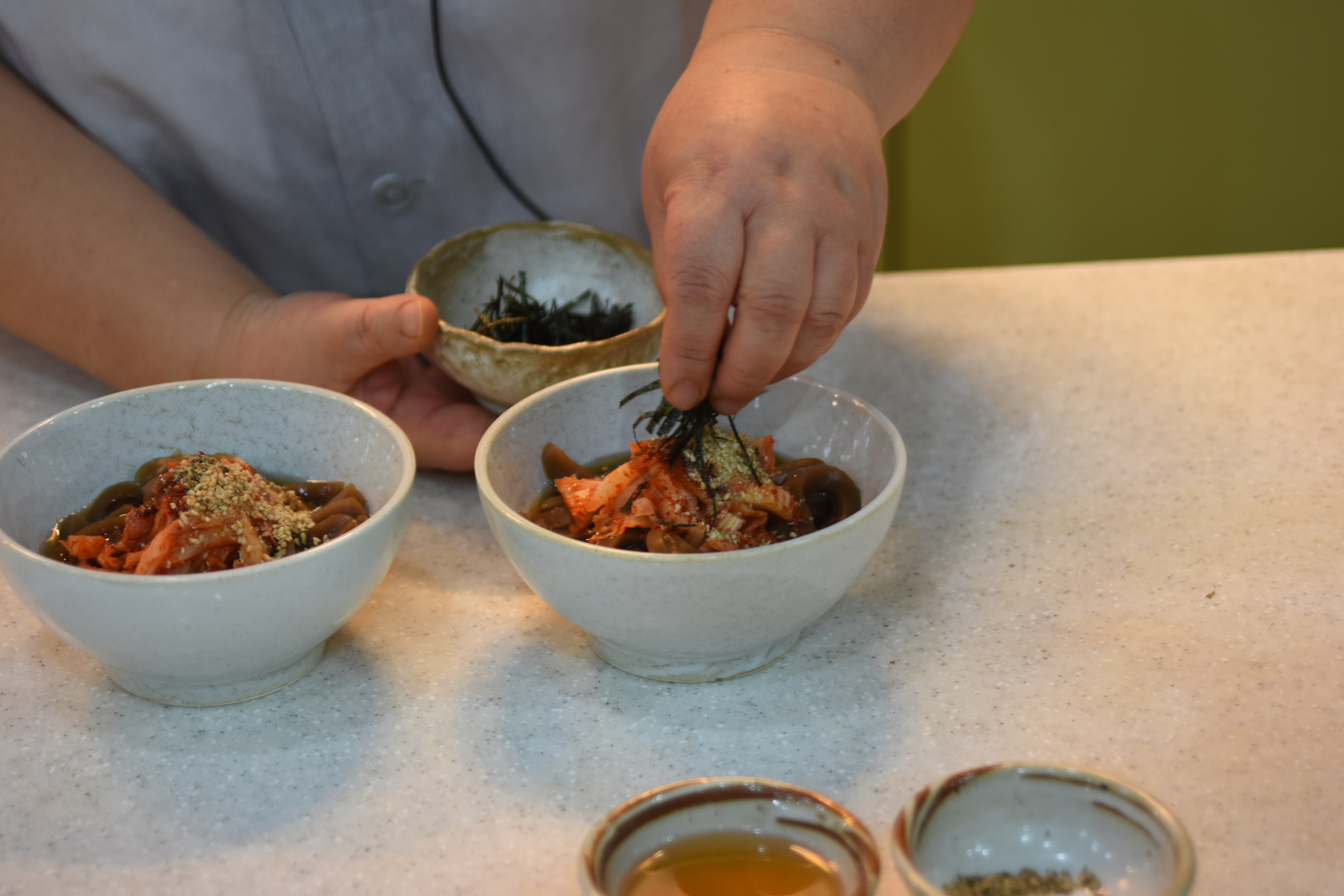 5. Add red pper powder,sesame seed, black pepper and sesame oil and put laver on top.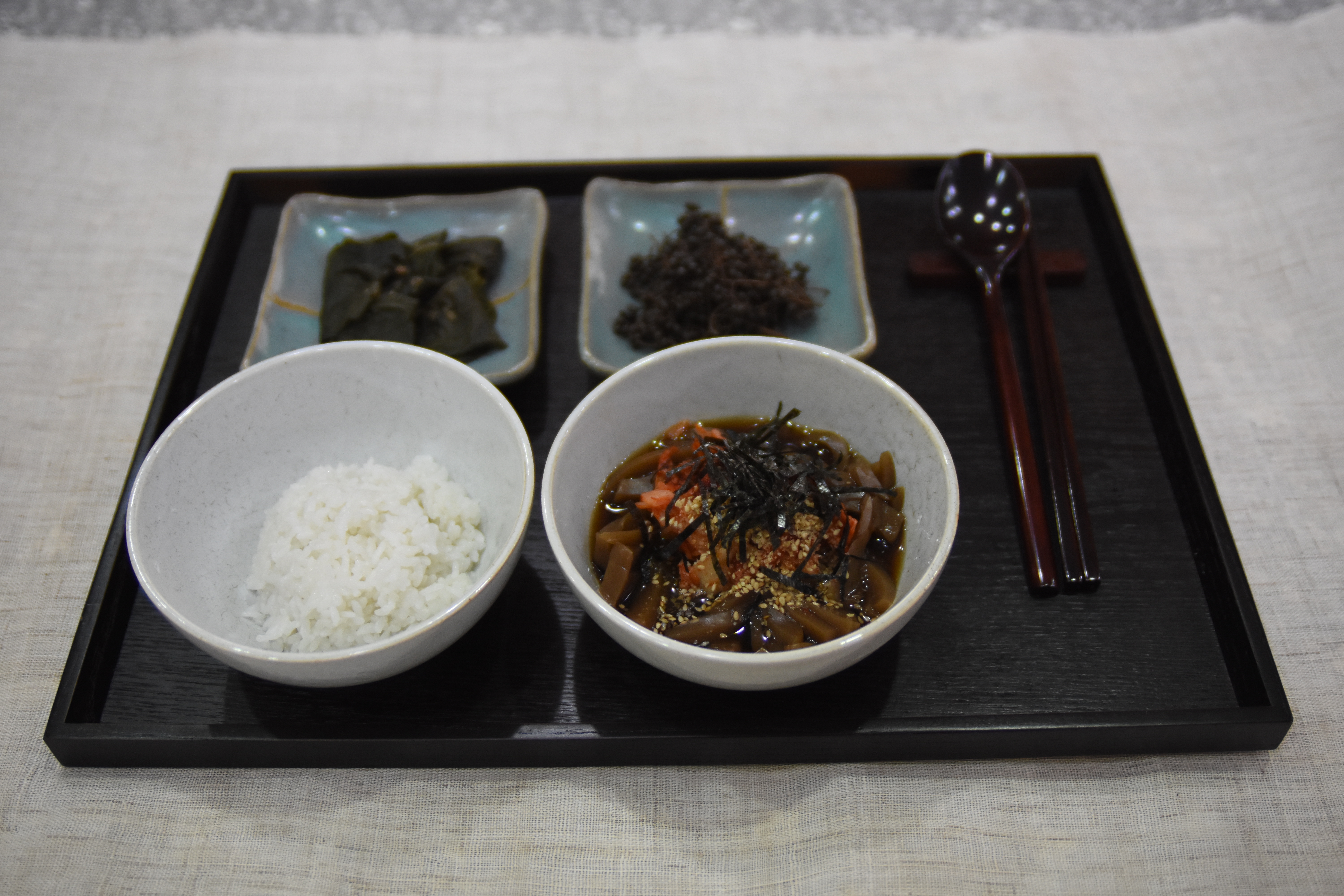 6. Eat with side dished and steamed rice.